Find Used Vehicles Under $10,000 near Toledo, OH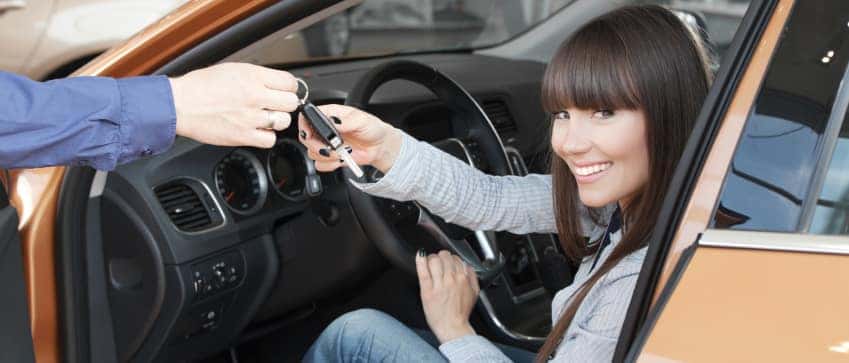 A restricted budget doesn't have to equal limited vehicle options. Here at Volkswagen of Perrysburg, we are excited to feature a great selection of pre-owned vehicles priced below $10,000. Now is the time to check out what's currently available and reserve your test drive!
Can I Get a Used Car for Under $10,000?
If you've already calculated your savings and monthly budget, we applaud you – that is a crucial step towards getting the keys to a new-to-you vehicle. Now that you know you want to stay under $10,000, the fun part begins! Simply head on over to our inventory search tool and select your pricing range. From here you could decide to sort through all of the options or streamline your research based on make, model, body type, year, and estimated MPG. We are constantly acquiring new options that range from VW classics like the Jetta to popular models from other makes such as the Equinox, Camry, Cherokee, Fusion, just to name a few. Once you see how affordable they are you'll immediately begin picturing yourself behind the wheel.
Stop By and View Our Inventory
For those who prefer to do their browsing up close and in person, we welcome you to peruse our pre-owned lot. Our team would be happy to guide your walk, pointing our key models that fit your price range and your lifestyle. We're available Monday through Saturday with morning, afternoon and evening hours, so feel free to stop by after work, before dinner, or on your day off. This is also a great opportunity to get an immediate answer about the vehicle's history and take it out for quick test drive. Customer care is our priority, so if there is any way we can assist in your shopping experience, please let us know!
Used Vehicles You Can Trust
When it comes to finding a dependable pre-owned vehicle, we have your back. All of our pre-owned cars are carefully inspected before they go for sale to make sure that their wear matches how their age or how miles they have been driven. For added peace of mind be sure to look for the CARFAX® icon next to the vehicle listing. For most you'll be able to view the CARFAX® Vehicle History Report™ for free online, giving you an in-depth look at where the vehicle was owned, how many times it changed, if has had any replacement part or repair work, and more.
Volkswagen of Perrysburg is your spot for high-quality used vehicles under $10,000 near Toledo, OH. We look forward to talking with you soon!