Buy vs Lease near Toledo, OH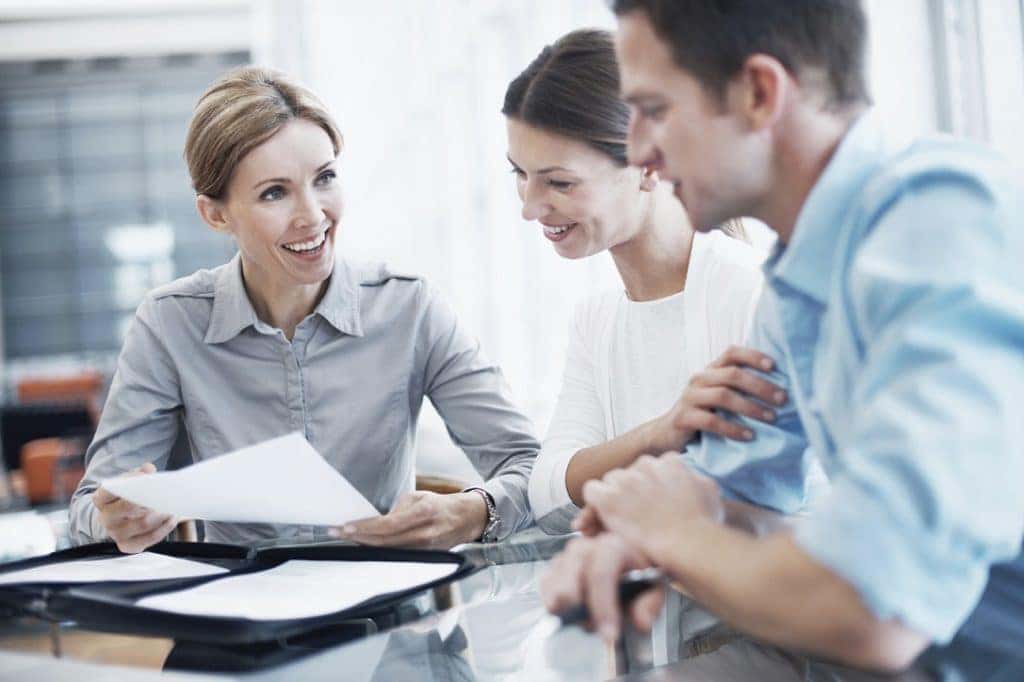 Once you've found the Volkswagen model that's right for you, it's time to take the next step! For most customers, that means choosing a way to divide up the cost over a set period of time. If you've been thinking about both buying and leasing, let us at Volkswagen of Perrysburg help you decide. In addition to the quick overview below, we are here for you at 419-874-4331.
Leasing
For those who haven't leased a vehicle, the key concept to keep in mind is that it is essentially a borrowing process. When you meet with our team you'll work out the terms of the agreement, including how many years you are going to be driving or "borrowing" the vehicle from us, roughly how many miles you'll travel each year, and a few other details. When the lease is up, you'll come back and decide whether you want to purchase the vehicle at a price that reflects the money you've already put towards it, lease the current iteration, get behind the wheel of a different VW model, or just hand in the keys and head your own way! There's plenty of flexibility with leasing and you'll have affordable payments since you are not working to pay it off and own it.
Buying
On the flip side, buying a car sets you on the path to drive the vehicle for as long as you want, hopefully being able to do so even after it has been completely paid for. Your term length will be determined by how long it takes you to cover the cost of the vehicle, so having a solid down payment is highly recommended. If you finance a purchase you are free to travel as many miles as you wish, sell the vehicle on your own, work on it, and pass it down to family members. You can also finance to buy a pre-owned vehicle, an option that is unique from leasing. We will mention that you could choose to cover the entire sticker pricing at signing and buy the vehicle outright, but we understand that most customers aren't able to do so.
Should I Buy or Lease?
Still not sure which one is right for you? Think about your lifestyle – do you enjoy the latest technology features and want to avoid having a vehicle that needs mechanical repairs or replacements? Leasing is likely going to be the ideal option since you have the option to trade up every few years. Or, is this a family vehicle and you want to get as much life out of it as possible? In that case, financing a purchase will be your best bet.
We would love to learn more about your vehicle needs and help you learn more about buy vs lease near Toledo, OH. Stop by Volkswagen of Perrysburg and talk with our friendly team today!