Should I Buy a New or Used Vehicle?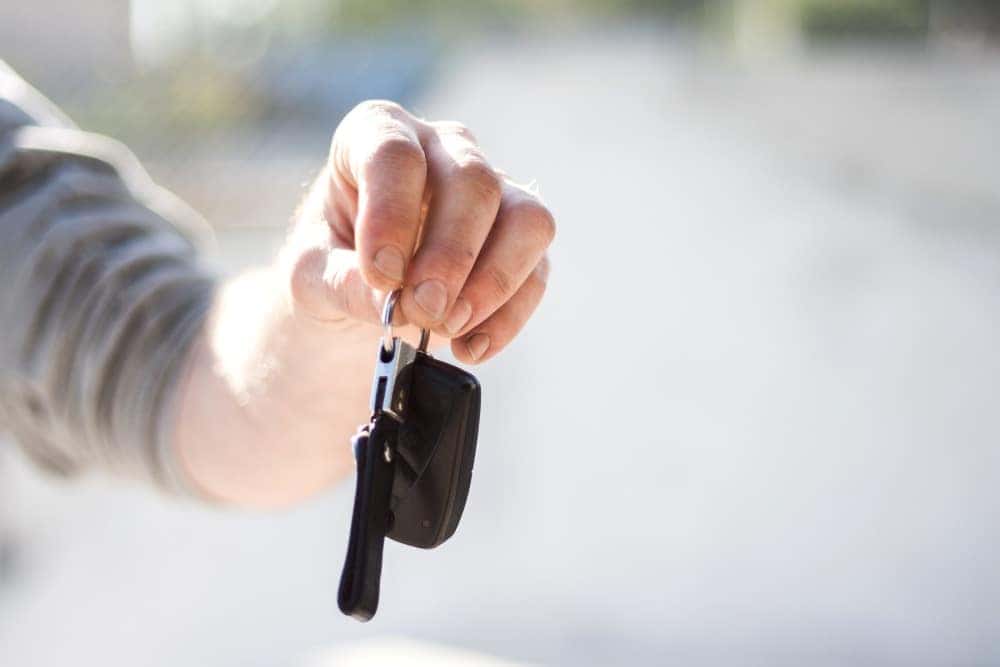 At Volkswagen of Perrysburg, one of the most common questions we receive is "Should I buy a new or used vehicle?" Because a vehicle purchase is a highly personalized process, there are no one-size-fits-all solutions. What works well for one person may not be ideal for the next.
As a result, we take a tailored approach to helping you find the best automotive solution. In other words, we will not simply push a vehicle on you to make a sale —we look to solve a problem. And the only we can truly solve a problem is to get to know you and your needs, which is our first step. Once we have a clear understanding of you and your needs, we can then guide you to the best solution — whether it's new or used. Let's take a closer look at a few tell-tale signs that may indicate whether you should consider purchasing a new Volkswagen vs used car.
On a Tight Budget?
If you're on a tight budget, you may be better suited with a high-quality used car. And if you are on a very tight budget, Volkswagen of Perrysburg offers a wide selection of budget used vehicles for under $10,000. In general, used vehicles are less expensive than new vehicles, which means you'll be more likely to find a vehicle that fits your budget.
In addition to a lower purchase price, used vehicles traditionally have lower insurance rates. One of the key factors that determine what your insurance premium will be is the total value of the vehicle, which is directly related to what an insurer would have to pay to repair the vehicle.
Looking for the Best Interest Rates and Finance Terms?
While used cars will have a lower sticker price and lower insurance rates, they do have higher interest rates. In fact, new cars will virtually always have dramatically lower interest rates — even as low as 0% APR— and more favorable auto finance terms.
Special Manufacturer Interest Rates
Volkswagen and other manufacturers offer special finance incentives through the dealership, such as 0% APR, 1.9% APR, or similar rates. These incentivized rates are offered to move select units and are made available on specific models. Promotional interest rates are not negotiable, and you will usually be unable to find them anywhere outside of the dealership.
Bonus Cash
Bonus cash is another relatively common incentive for new Volkswagens. In the most simple sense, bonus cash is money off the sticker price of the new car. Special interest rates may or may not be combined.
Are You New-Car-Depreciation Adverse?
One of the top downsides to purchasing a new car is depreciation. Simply put, every vehicle will depreciation. However, new vehicles tend to depreciate at a faster rate during the first five years of ownership. From the moment you drive a new vehicle off the lot, it begins to depreciate.
For most Volkswagen drivers, this isn't a problem because they plan on keeping the vehicle. For some drivers, however, the expense of new car depreciation is too much. And drivers who are new-car-depreciation adverse tend to lean more heavily toward used vehicles.
Do You Want to Lease?
If you regularly lease vehicles, your only option will be to go with a new Volkswagen. Vehicle leasing is a highly-attractive and affordable path to a luxury vehicle. One of the biggest benefits of leasing is the lower out-of-pocket expenses when acquiring the vehicle and maintaining it. In general, leases require very little or no down payment at all.
Because you only pay for the portion of the vehicle you use, lease monthly payments are typically much lower. This means you can drive a better-equipped vehicle for much less than the same vehicle would cost on an auto loan. At Volkswagen of Perrysburg, our experts will work closely with you to tailor your lease to your unique needs. We offer a range of different mileage allotments and terms to suit your unique driving habits.
Save Big with Volkswagen Lease Specials
Looking to save the most on a new auto lease? Volkswagen of Perrysburg offers enticing lease specials, so you can drive the VW of your dreams without breaking the bank. Our lease specials are available on our top-selling models and change each month, so we encourage you to check back with us often.
New vs Used Car for Bad Credit?
Most people assume that because used cars are cheaper than they are better for bad credit auto loans. However, this typically isn't the case. If you have less-than-perfect credit, you may be best suited to a new car loan. In most instances, new car bad credit loans are easier to get approved than bad credit used car loans. This is because new Volkswagens have a much more concrete valuation than a used vehicle.
While your credit is an important factor for auto loan approval, it's not the only factor. Auto loan financing is always arranged based on the value of the car, truck, or SUV you are looking to purchase. The lender will keep the title of the vehicle until it is completely paid off. In the most simple sense, the lender holds the title to the vehicle as collateral.
When you finance a new car with bad credit, the value of the vehicle is very concrete. On the other hand, it can be more difficult to determine the cash value of a used vehicle, which can make it extremely challenging to effectively mitigate the loan risk. Because of this, new car loans are usually more likely to be approved if you have bad credit, damaged credit, or less-than-perfect credit.
Contact Volkswagen of Perrysburg
When deciding whether you should purchase a new vs used vehicle, there are several considerations you should make. Fortunately, you don't have to do it alone. The experts at Volkswagen of Perrysburg will help. After we conduct an in-depth needs analysis, we will guide you to the best solution.
Contact Volkswagen of Perrysburg today!